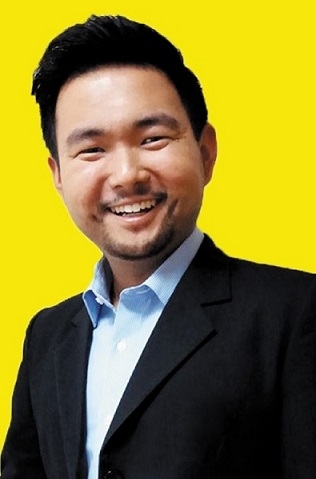 D'Cells Wellness was founded by Dr Alvin Yeow Yee Siang, a doctor with more than 9 years of medical experience. He believes in epigenetic modification could make one's life better and he is passionate about helping people to have a better quality of life by creating access to safe, effective and affordable ways. 
During his medical practice, he realized chronically ill patients (for those with underlying diabetes mellitus, hypertension, dyslipidemia etc.) with good nutrition support and healthy lifestyle could be managed well. He realized most of the time medicines could only suppress diseases however they cannot treat the exact cause of diseases. Dr Alvin regularly attends medical related courses, including aesthetic courses, nutrition courses as well as stem cell therapy courses to stay updated and to seek the answer how one's life getting better with good nutrition support and healthy lifestyle. Eventually he realized there is a process called epigenetic modification in which being able to make one's life better. With this epigenetic modification, our body can form better and healthier cells and our immune system will become stronger. Good nutrition support and healthy lifestyle are being able to stimulate epigenetic modification. 
Among the women, Dr Alvin realized some women been carrying many cosmetic beauty products like toner, serum, moisturizer, etc while travelling and some of them been complaining about painful injections to maintain their beauty though there is a common phrase ''

if you would like to be more beautiful, you would have to su

ffer the pain and sacrific

e''. In his mind, he thought it would be great if he could create an effective facial product that could change one's life - making it more convenient, easy to carry, all in one, able to fight aging without injections and most importantly it could make one's life better and healthier via epigenetic stimulation. Thus new and healthier cells will be formed. Dr Alvin believes that everyone is beautiful but not everyone is presentable. Finally, he had created this D'Cells Triple Stem Cells Essence- a combination of apple stem cell, grape stem cell, nunatak flower stem cell, snow algae and peptides. He believes one day plant-base chemotherapy will be commonly used for cancer patients.
Creation of D'Cells Wellnes

s

is based on what we believe in- to provide healthier, safer and more affordable plant- based stem cell products to the world.
Triple Stem Cells with Peptides and Snow Algae can make you look younger with a breath of confidence. After all, everyone deserves to have a good and beautiful life.